News
The new model is removed from the mould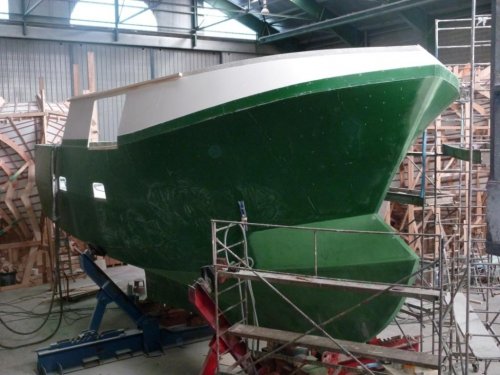 The hull of the trawler Déesses de l'Océan, in production for the french fisherman Hervé BAUD has been removed from the mould.
This new unit of fishing boat of 10.95 m length and 5.00 m width, has the same colors as its old ship, Baie des Anges, which should join the port of Concarneau soon.
Although just removed from the mould, the hull is already structured, partitioned, and decked. In a few days, the motorization will be embarked, as well as the shelter deck and the wheel house which are already manufactured.
The launch of the ship is planned in the springtime. An actuality mentioning the exact date of exit of the shipyard will be put on line a few days before.